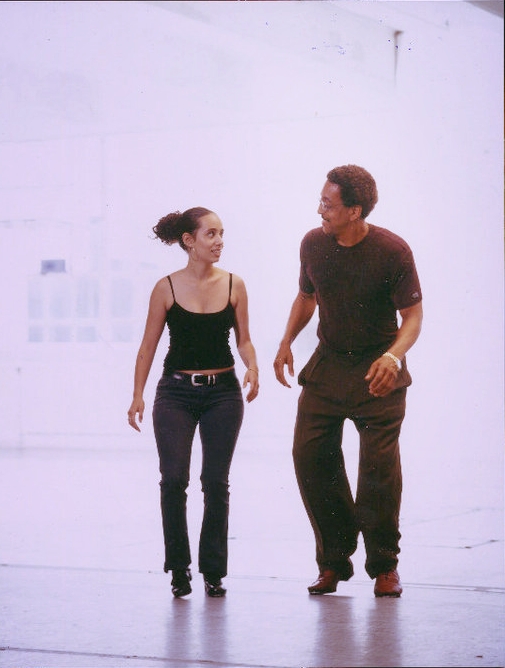 is a globally sought after tap dance artist, performer, choreographer, educator and all-around creative spirit. The Huffington Post has called her a "hurricane of rhythm" and the NY Times has called her both a "prodigy" and has described her dancing as "flashes of brilliance". She is very proudly a student of Buster Brown, Gregory Hines, Leroy Myers and Marion Coles. Lerman has performed, choreographed, produced, and directed many projects throughout her career but she holds closest to her heart the shows she has led as a bandleader at some of New York's greatest music venues such as Jazz at Lincoln Center, Smalls, Ginny's Supper Club, Joe's Pub and many more. Her most current music project is called "Love Movement". In 2017 Michela conceived, co-created, choreographed, and starred in "This Joint is Jumpin" which debuted in Andrew Lloyd Weber's new London West End Theater, The Other Palace. Michela is a proud member of the band Michael Mwenso and the Shakes and can be seen performing and touring with them regularly. She also has had the esteemed honor of performing with many masters such as Wynton Marsalis, Savion Glover, Jon Batiste and Stay Human, Roy Hargrove, Cecile McLorin Salvant, Benny Golson, Barry Harris, Marcus Roberts and many, many more.
MICHELA MARINO LERMAN'S LOVE MOVEMENT
Love Movement is not your ordinary band. This ensemble, led by tap dancer Michela Marino Lerman, is a hybrid of the highest levels of musicianship and hoofing. This group incorporates original music, spirituals, jazz, traditional and electronic tap boards, which will surely challenge your thoughts, uplift, and send you dancing all the way home. Love Movement reflects a journey through the seven levels of love we experience throughout life starting with familial love, self-love and realization, protest, prayer, spiritual love, and finally romantic love. Love Movement is an immersive musical experience that will leave the audience feeling moved and empowered.
Michela Marino Lerman - Tap
Vuyo Sotashe- Vocals
Mathis Picard- Piano
Gabe Schnider- Guitar
Russell Hall- Bass
Ruben Fox - Tenor Saxophone
Julian Lee- Tenor Saxophone
Kyle Poole- Drums